i'm always looking for inspiration; be it from average girls like
lisaplace
, celebrities like the olsen twins, designers like marc jacobs, and lest we forget:
models.
they don the clothes with such unequivocal
savoir-faire
on the runway, but are they as poignant off the catwalk? mais oui! in fact, i'm even more intrigued by what they wear off duty. now, i'll let these models demonstrate their street style
[which coincidentally is my winter inspiration]: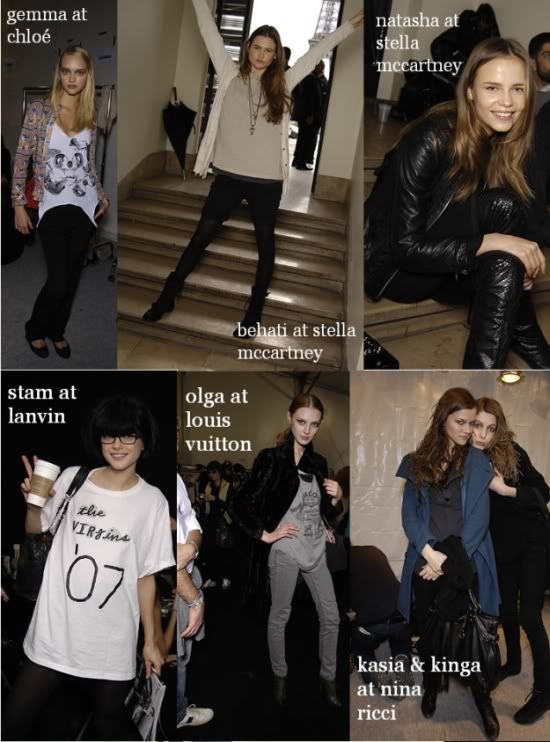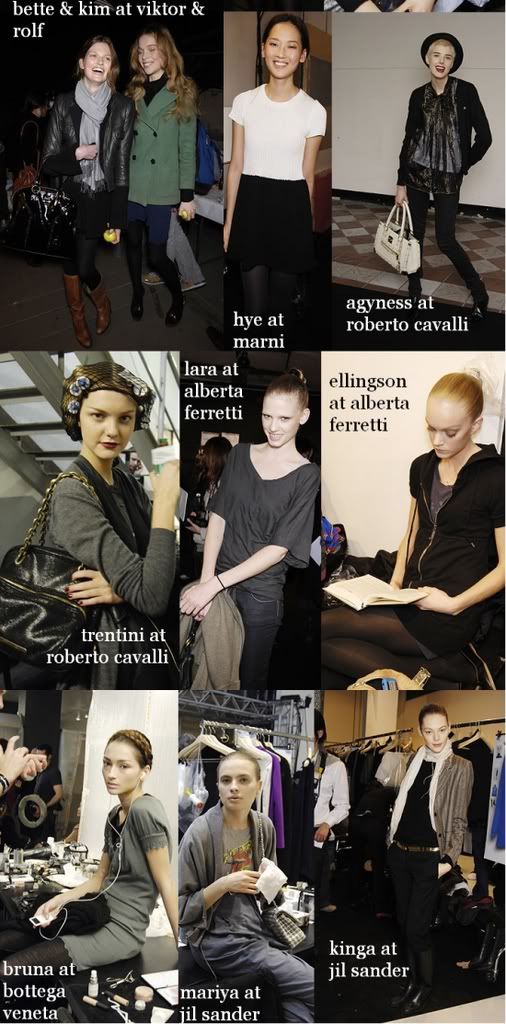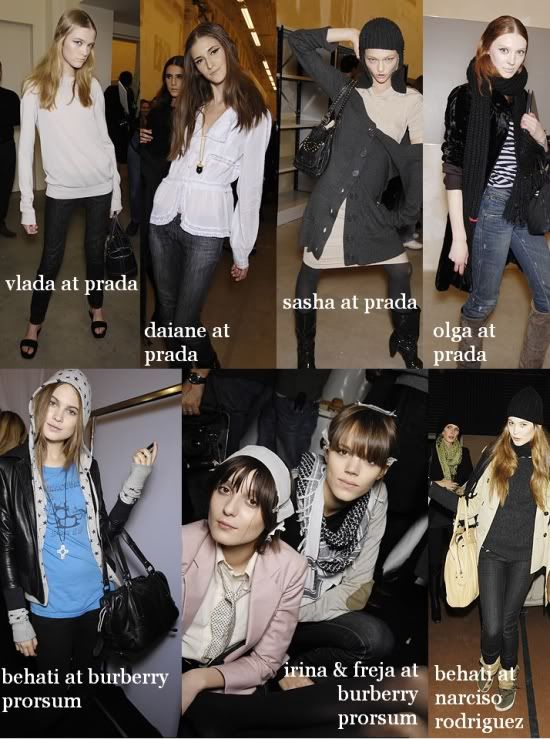 lots of grey, layering, leather, boy-meets-girl, and oversized shirts.
jh.
ps
: we're extremely sorry for the inconsistency and lack of posts recently, but we are very busy girls; i'm sure you understand. we try to post frequently, but you know how it is,
erreday i'm hustlin'
.