cherished readers, i present to you the magnificent julia restoin roitfeld. and how could she be anything but? after all, she
is
carine's daghter, so she is obligated to be amazing.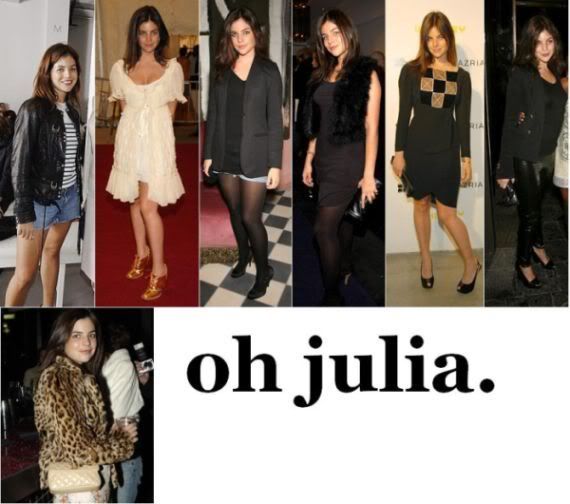 what other girl could pull off those gold phi shoes, leopard + floral, and denim cutoffs + suit jacket + heels ?
carine = cooler than anna. we've already established that, haven't we?
julia = cooler than bee.
it runs in the family.
jh.