A bathing suit is a summer essential, and I need one. My current swimsuit? A purple bikini that cost me $16 from the GT Boutique. The strings are ripping and the butt is sagging like a wet diaper. Sorry for the visual. These are my options: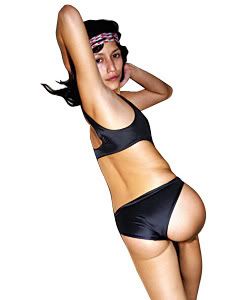 It looks like a two-piece, but it's really a one-piece. It's the bathing suit mullet: Business in the front, party in the back.
Perfect.
$47.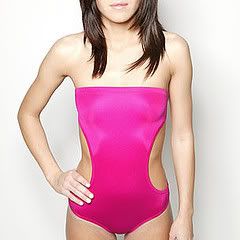 My only concerns are that I would get a weird tan line, and that the tube top aspect of it would make it a little less practical.
Jessica.