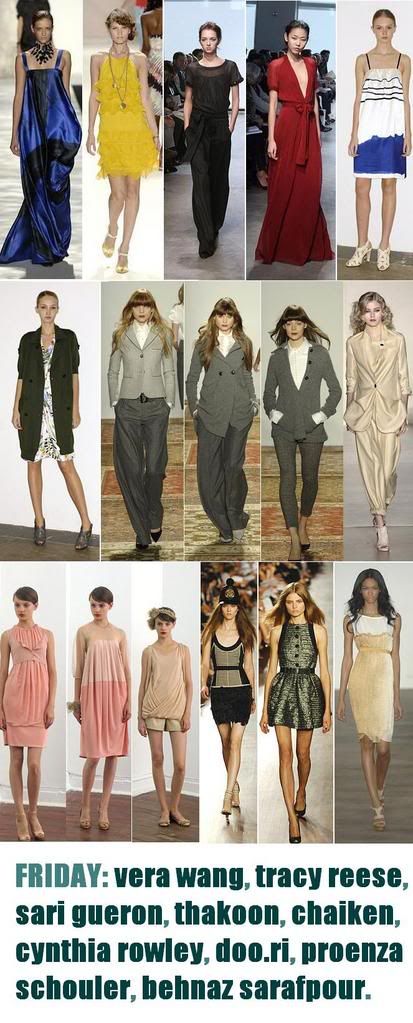 Loved:
The awkward shoes at Thakoon, Cynthia Rowley's bicycle, and the hair and makeup at Chaiken.
Jessica.
PS -
In case you see a gorgeous dress and wonder who it's by, or if you're simply quite curious by nature, here's a bit of important info: the pictures correspond with the list of designers. For example, the first picture is a blue and black gown, and the first name on the list is Vera Wang. So therefore Vera wang makes that dress. Though there are some places where more than one look per designer is shown (Alexander Wang, Chaiken, Doo.Ri, Sari Gueron, etc.), but you should be able to see that the backgrounds match, meaning that they are from the same show.
Sorry for any inconvenience this unclear explanation may have caused, and now, enjoy!